Yes I know that once again it's been awhile since I posted anything...but today I need to tell about a new pattern...
I've been helping to test this AWESOME pattern for the past couple of weeks. I wasn't able to share pictures of what I made up using this pattern til today!
There is so many options in this pattern it's seriously just amazing.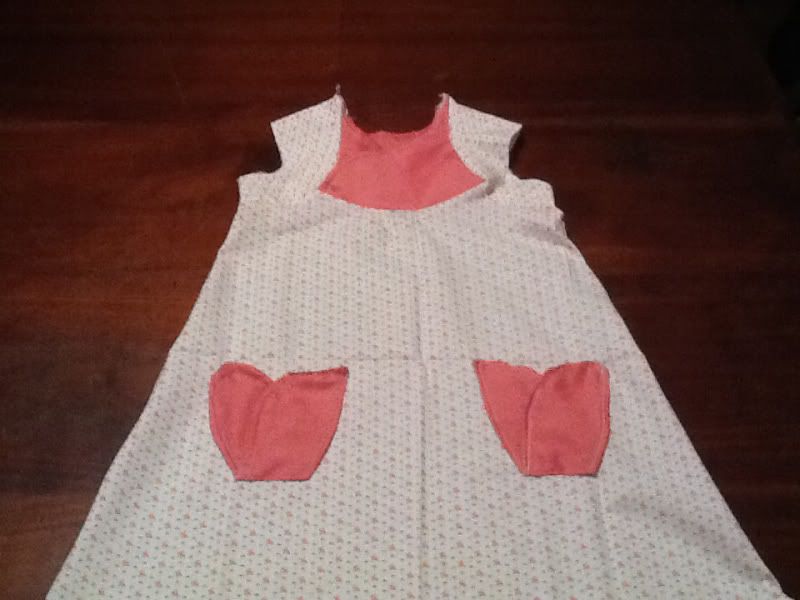 This is a Cross-over yoke (top) made as an a-line dress with the cute pocket addition!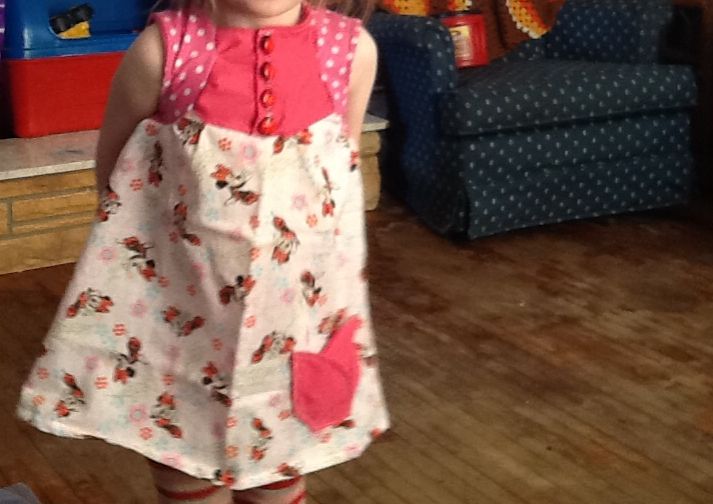 This is a Button yoke made as an A-line tunic with the cute pocket!
This was the first one I sewed up. This picture was taken before I ironed it as I finished it at close to 2AM.
It really doesn't take that long to sew up though. I just waited to sew til my kids were all asleep due to this being a tester pattern.
You can do cross-over or button yoke for the top. Then you can pick if you want to do gathered skirt, a-line skirt, or a pleated skirt for the bottom. And last but most certainly not least you can pick if you want the cute pocket (my girls call it the flower pocket) or an in-seam pocket.
I know I for one will be making many, many more of these dresses/tunics! I actually have some more cut out waiting to be sewn up! My girls seriously love this pattern, they keep asking for new dresses made from it!
Look for it on April 22nd! This awesome pattern will be part of the Wanderlust Collection by Willow and Co!