Once again it's been awhile since I updated lol life is still quite hectic between moving back to Minnesota, getting sick with 2 ER visits (S and Baby D) and back to the ER with Baby D due to him falling a lot even when sitting...not sure what's going on there still but a follow-up is planned with his normal doctor who knows HIM better then the ER doctor even though the doctor he had in ER is a very good doctor. Life is finally starting to settle down now.
We got the farm house back! now we just have a LOT of getting ready to do on between painting the walls (every last wall needs painting it's only primed...we're talking about a 4bdrm farm house here...that's a LOT of walls!) We need to replace light fixtures (all gone from being destroyed by the last renters) find doors (also all gone from destruction...) sand the hardwood floors and stain and reseal them...put carpeting down where needed/wanted. and linoleum...it almost feels as though I'm building a whole new house but instead we're fixing up a house originally built in 1890 by my Great-Great-Grandpa! This is the house I grew up in, it means a lot to me as it's been a dream of mine to raise my family in this house and now I finally get that chance with a major fix-up. I can't wait! :D
I've not done too much sewing lately since the last post, just not had the room for it due to staying with my Daddy. There's a little more room here now (still with my Daddy, but a different house) but there is some, and I'll share it! :D
Christmas was a good year this year as I actually got things I wanted and could use rather then stuff that just sits there collecting dust! :D From DH I got a new sewing machine! it has an embroidery feature in it with pre-programed patterns that are nice! I love it! From my brother I got a Serger. I've always wanted a serger! Sadly it started "clanking" and catching so is no longer working right...my brother needs to unpack and find the receipt then I'll get it fixed if possible or replaced depending. I also got a gift certificate for Hancock's which I used to get flannel to make pajama pants for my babies.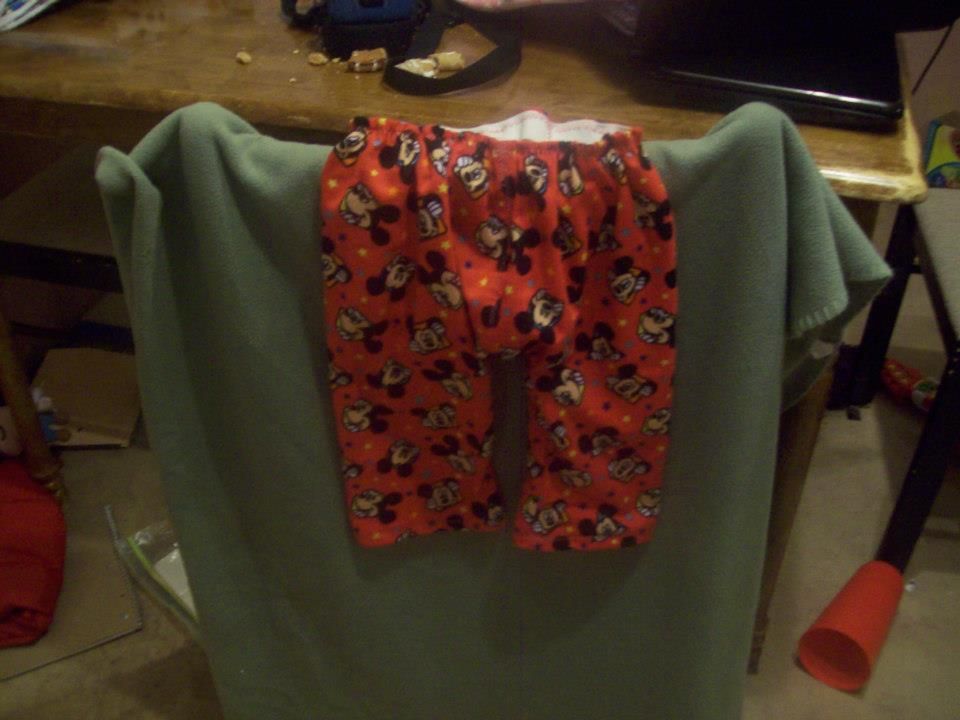 Mickey Mouse for S! She loved them. I made them about 5wks ago and they're already too short! My baby is growing so fast!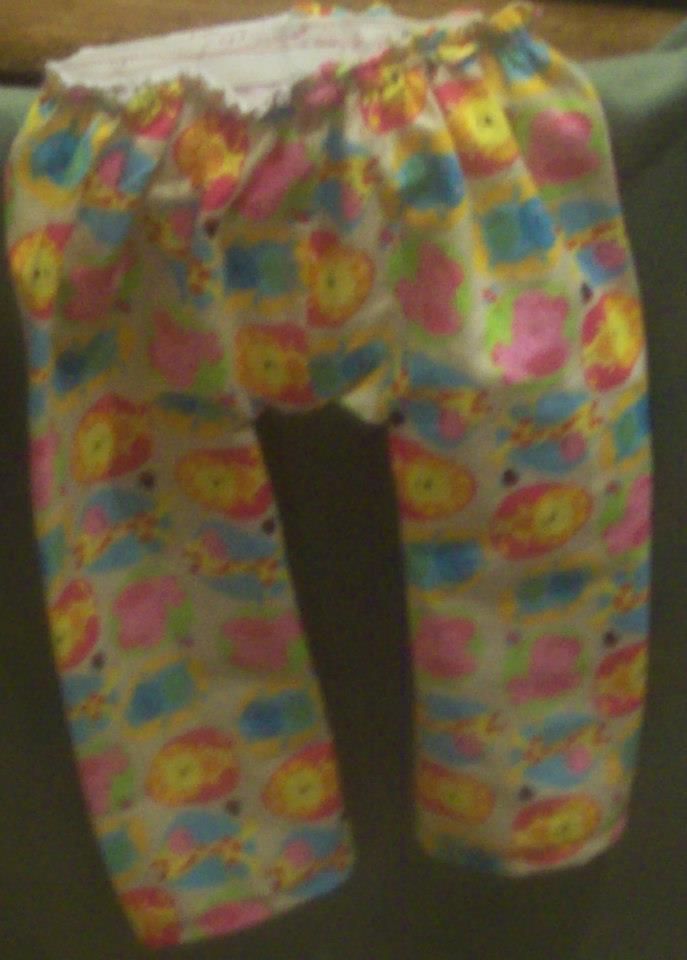 Zoo Animals for M
Cars for Baby D - he LOVES these! Everytime he wears them he runs around going "vmmmmm" it's cute love my baby man!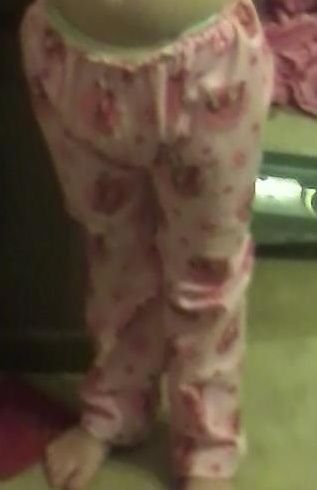 Kind of blurry but these are Strawberry Shortcake for M She told me they're very comfy
I tested a doll pattern for a friend awhile back. This is M's doll she loves it!
That's all there is for now! I hope to get some more stuff sewed up soon...especially pants for the growing S as most of hers are now too short...again! I really enjoy sewing for my babies though so always glad to sew up something more for them!
Tomorrow my little S turns 3! I can't believe she's 3yrs old already! Seems like just yesterday we found out our little surprise was on the way. Now she's a big girl already! Love my little Monkey!