Tues, February 16, 2010 - I was making supper when I started to feel contractions.
7PM I went to lay down to try and get some rest...DH said "we'll head for the hospital in the morning, get some rest"
9PM DH said "come on let's get going to the hospital...you're moaning quite loudly..." my brother dropped us off, Mom was staying with Meghan
10PM I was admitted to the hospital - doctor checked me I was 6cm dilated...
3:30AM they checked me again - at 9cm
3:50AM I said "I need to go to the bathroom plz..." so I went...back in bed by 3:57AM
4AM I told them "I need to push"
4:01AM doctor walked in...
February 17, 2010 at 4:07AM Sakura entered the world screaming she came so fast the doctor jus caught and that was it...
9lbs 1oz 21 1/2inches long
Sakura was named by her Daddy, her name means "Cherry Blossom" in Japanese.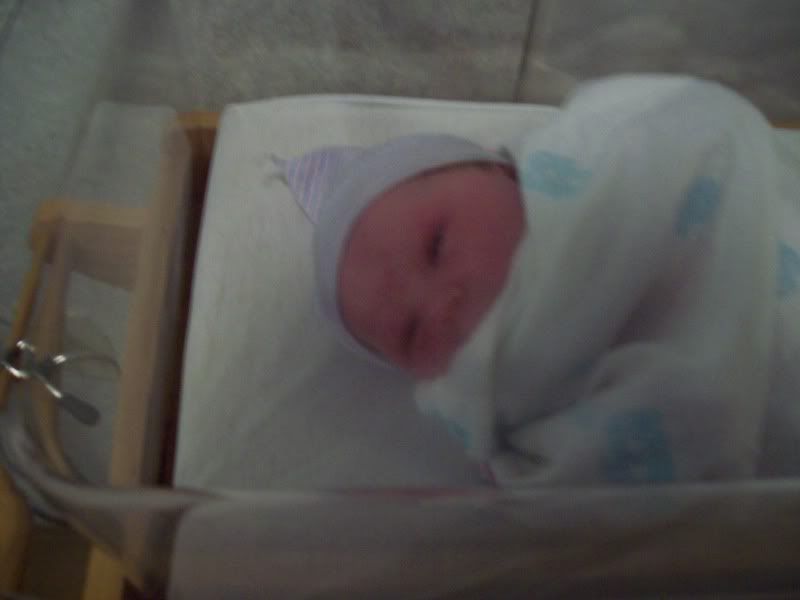 Sakura's birth story was very uneventful...she was in a hurry to meet her sister...