Made this up yesterday - 3rd batch I've made so far...
it's a 100% Olive Oil Soap with Peppermint EO added at trace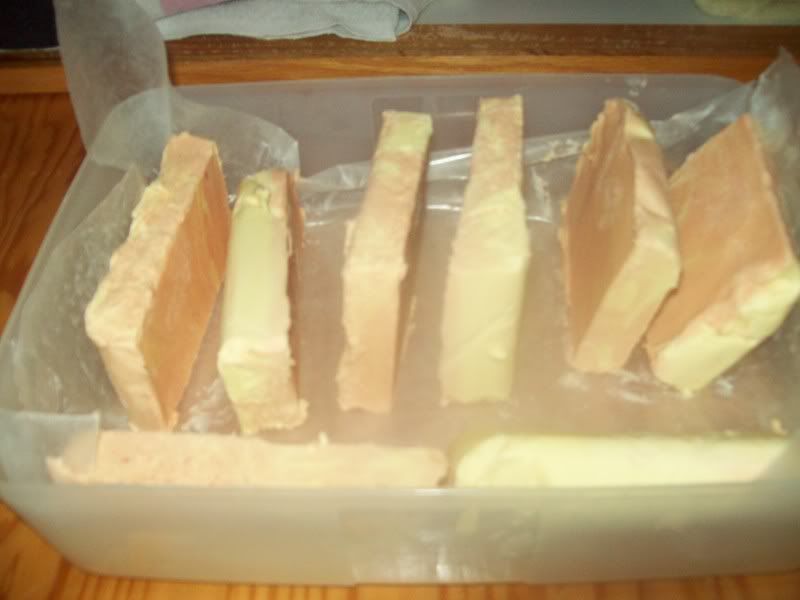 it smells soo yummy!
I also gotta say - I LOVE the thing the soap is sitting on in the picture - it's right by the towel cabinet and it pulls out like a built in bread-board it works quite nicely for folding towels and putting them away! hehe - the soap is curing on the top shelf of the towel cabinet it's not used for anything else so makes a great spot for curing soap!